The Horizon of Learning and Work
What do peer-based collaborative platforms, big data, and increasing automation mean for teaching and learning?
Hillsborough City School District – Board Meeting Presentation
May 13, 2015
Making Sense of Opportunities for Independent Schools
Transcript of talk – synthesis of key ideas
Heads Network Annual Meeting
Orlanda, Florida
February 25, 2014
Challenging High School Students to Think Long
UHS 20:20 Symposium
San Francisco University High School
October 28, 2013
Transforming Education from the Inside Out
TedX Rome 2013, VIlla FarnesinaSeptember 27, 2013
Leadership Opportunities for Women
WomenInLeadershipJan222013Final
Bay Area Teacher Development Collaborative
January 2013
DisruptED: the Future of Community College
Coast Community College District
Costa Mesa, California
November 2, 2012
Emerging Education Ecosystems
The Madeira School
McLean, Virginia
August 28, 2012
Opportunities for Transformation & Resilience in Education
National Association of Independent Schools – Board Meeting
Schools of the Future Committee
June 21, 2012
Linking Compassion to 21st Century Skills – workshop
Craneway Pavillion, Richmnond, CA
June 11, 2011
The purpose of this session is to explore the ways that teaching compassion and 21st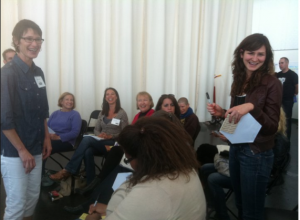 century skills are linked conceptually and in practice.  We will play with our new understanding of compassion and 21st century skills and prototype ways to integrate them into classroom and school-based activities.  This session gives you permission to be risky, creative, and fail in interesting ways.
Imagining Socially Responsible Media
TEDxTransmedia 2011 – Andrea Saveri – Power 200 seconds
http://www.youtube.com/watch?v=82TiCc4Ks0s&feature=player_embedded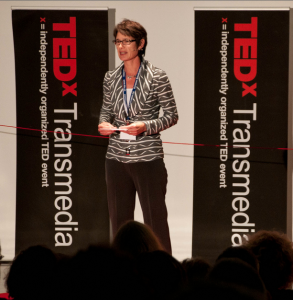 How can Transmedia establish socially responsible media that take into account and actively involve the youngest generations, who already are compelled to shape a more equitable and sustainable future?
The Future of Social TV and Youth
The European Broadcast Union held its annual Eurovision TV Summit in May 2011 at the gorgeous KKL Luzern Culture and Convention Centre in Lucerne, Switzerland.      Video
Visual Practice 2020
IFVP 2010 Opening Keynote Presentation
http://graphicfacilitation.blogs.com/pages/2010/08/ifvp-2010-opening-keynote-andrea-saveri-futurist.html
Amplifying for Resilience in Business and Community (in two parts)
Power point presented at the Amplified Leicester Showcase, Thursday April 15, 2010 at Phoenix Square Digital Media Centre in Leicester, UK.
Amplified Leicester & the Resilience Imperative
Links to the video presentation (two parts, about 5 mins each.)
Amplified Individuals and Business
NLab, De Montfort University. Visit the website for links Video Presentation for NLab's 2009 seminar on amplified individuals and business.